Bum Gravy?
Started by
biff
,
Dec 26 2008 03:13 AM
Posted 26 December 2008 - 03:13 AM
OK! Does anyone have a clue as to how, or why, bums make gravy?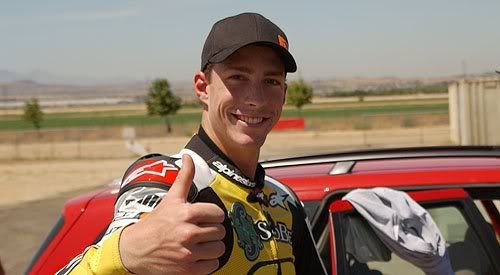 ---
Posted 26 December 2008 - 03:24 AM
OK! Does anyone have a clue as to how, or why, bums make gravy?
I suppose if the 'bums' got together and made some delicious hobo stew, there'd eventually be some sort of gravy. Or they could just get the dried gravy in a packet and add water.
"Me fail English. That's unpossible!" - Ralph Wiggum, The Simpsons

"No. They're not. No, never going there. Certainly not going there in the books. I don't think Andy has any intention of going there in the series either. I don't think he did with Sharona either."
-Lee Goldberg on MFP when asked if there were seeds of romance in the Monk/Natalie relationship.

"Well, Natalie is affectionate. Sharona never was. Nataile will hug Monk, she'll kiss him, she'll caress him, she'll take his hand. She treats him like a loving brother. Not as...you know he's still Mr. Monk, she still refers to him as Mr. Monk, but she has an enormous amount of tenderness toward him that Sharona may have kind of hidden in abrasiveness. But it's not sexual and it's not romantic. I still believe that Natalie has grown to love Monk, but as you love an irritating brother or step sibling."
-From MFP interview with Lee Goldberg, Monk series writer and author of Monk novels, when asked why some fans see romance when it's not there.
---
Posted 28 December 2008 - 09:11 PM
"Bum gravy" is slang for diarrhea. Nasty. I know.



Nikita, Bones, NCIS, NCIS LA, Terminator The Sarah Connor Chronicles,
Fringe, Eureka, Battlestar Galactica, Caprica, Chuck, The Cape, Community,
Burn Notice, Psych, Leverage, Monk, The Mentalist, Firefly, The Office,
Warehouse 13, Criminal Minds, The Event, Stargate, Veronica Mars,
How I Met Your Mother, Big Bang Theory, White Collar, Covert Affairs
oh my!

---
---